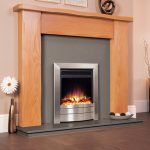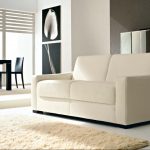 Medistone Ltd was established in 1988 and since then it was always the most reputable company in Malta for its professional Interior and Exterior home designs and home furnishings. These include handmade furniture of various materials, highly specialized and detailed to suit all client's requirements depending on the client's home design and measurements needed. Medistone also had work projects in France and the UK.
We want to give our customers what they need and wish for their home, not just what we have for sale. Thus we offer a free design consultant option for everyone who wishes. We make sure clients get the best professional design they deserve to have. Our professional design service is based not only on how to best decorate your home, but most importantly, ensuring safety, efficiency, and quality. This is not just a pre-sale attitude towards our customers, as our designers will visit every client after completion of works to ensure that all requirements needed are met to the client's satisfaction.
Fireplaces have developed a lot by time while keeping the high quality and perfection of a burning fire, much more efficient, safe and easy to use.  Mainly there are four different types of fireplaces which are Wood burning, Gas, Eneglow burner, and Electric fireplaces. Every house must have a proper and adequate fireplace. Before choosing a fireplace it is important to consult with us to guide you for the best fireplace for your home.
Luxdesign is a local TV Programme produced by Medistone airing every Saturday at 16:15 on TVM. Luxdesign shows different projects of houses that have different styles. It is interesting because the designer always makes an explanation of how and why he chose that particular design. This program also educates the audience on how to create a better house and what kind of material can be used. This program also shows different ideas and ways of how space can be utilized much better. The programme would not be possible without our sponsors who introduce us and the audience to new techniques and materials and explain how these can be used. For this, we are truly grateful.
Medistone is also renowned for its excellent and efficient service given to its clients. We are always committed to providing the best possible quality product and service to all our customers including excellent after-sales service on all our products. Even our employees are chosen with care and attention to meet our standards and are given continuous training to improve their skills. The Medistone team is made up of highly qualified and experienced designers and workers that are dedicated to exceeding your expectations. Rightly so Medistone can guarantee all its customers that they have trustable employees in their homes while carrying out the job. Design consultancy at your home is free of charge and is offered to ensure we give you the best possible quality products and services for your home, considering mostly the safety, practice, budget and finally the beauty of the product for your home.
For any other queries, or a free appointment with one of our designers, call us on +356 22482000 or send us an email on info@medistone.com.mt.
 For any information about design and sales contact us on +356 22482010 or send us an email on sales@medistone.com.mt 
For any technical design, difficulties call us on +356 22482020 or send us an email on  design@medistone.com.mt